UVStand™ Monitor Stand with UVC Sanitization Compartment
PRODUCT INFORMATION
Business Pricing
Delivery & return
Questions & Answers
Reviews
PRODUCT INFORMATION
When used as directed, the UVStand™ Monitor Stand with UVC Sanitization Compartment safely, easily, and efficiently helps to sanitize keyboards, mice, trackballs, mobile phones, and other devices, while promoting healthy posture and optimal comfort. The spacious sanitization compartment accepts most full-sized keyboards in addition to other devices, and can be used to store desktop items when not sanitizing, for a more clutter-free desktop. The fully-contained UVC LEDs safely sanitize, eliminating up to 99.9% of bacteria and viruses on any exposed surface within 10 minutes, without the use of chemicals, liquids, or wipes. Supports monitors up to 40 lbs. and also makes a perfect laptop stand, raising the laptop to optimal eye level. Complies with safety standards, including IEC/EN 62471 and ANSI IESNA RP 27. UL Listed. EPA Est. 98807-CHN-1
Spacious (20" x 11" x 3.5") UVC LED sanitization/storage compartment safely, easily, and efficiently helps to sanitize keyboards, mice, trackballs, mobile phones, and other devices. Can be used to store desktop items when not sanitizing, for a more clutter-free desktop.
When used as directed, fully-contained UVC LEDs safely sanitize, eliminating up to 99.9% of bacteria and viruses on any exposed surface within 10 minutes, without the use of chemicals, liquids, or wipes.
Sanitizes at the push of a button, and will only operate when the compartment door is completely closed.
Monitor stand with 40-pound weight capacity supports one 34" monitor, while promoting healthy posture and optimal comfort.
Meets or exceeds safety standards, including IEC/EN 62471 and ANSI IESNA RP 27. UL Listed. EPA Est. 98807-CHN-1
Spacious UVC LED Sanitization/Storage Compartment
20" x 11" x 3.5" compartment safely, easily, and efficiently helps to sanitize keyboards, mice, trackballs, mobile phones, and other devices. Can be used to store desktop items when not sanitizing, for a more clutter-free desktop.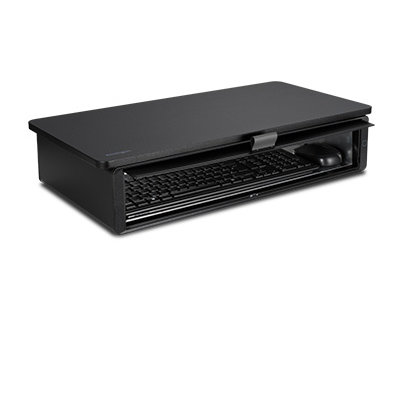 Eliminates up to 99.9% of Bacteria and Viruses on any Exposed Surface within 10 Minutes
When used as directed, fully-contained UVC LEDs safely sanitize, eliminating up to 99.9% of bacteria and viruses on any exposed surface within 10 minutes, without the use of chemicals, liquids, or wipes.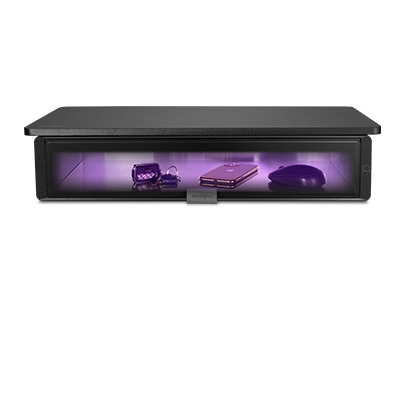 Safe, Easy Operation
Sanitizes at the push of a button, and will only operate when the compartment door is completely closed.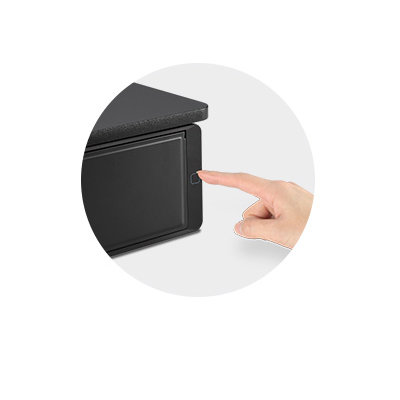 Supports monitors up to 40 pounds
While promoting healthy posture and optimal comfort.
Compliant
Meets or exceeds safety standards, including IEC/EN 62471 and ANSI IESNA RP 27. UL Listed. EPA Est. 98807-CHN-1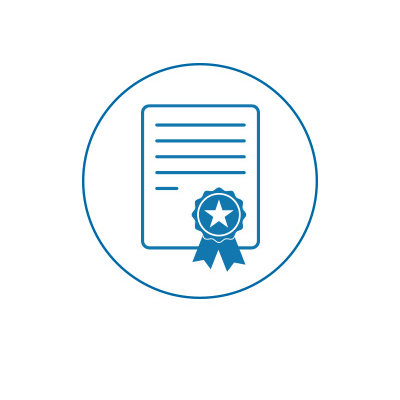 Business Pricing
Looking to place an order of 25 units or more for your organization? Simply fill out the form below, and someone on our team will be in contact shortly.

Delivery & return
If you are not satisfied with your Kensington purchase, please call 1-800-243-2972 within 30 days of receipt to obtain a Return Material Authorization (RMA) number and instructions. We're available to support you from Monday - Friday from 7:30am until 6:30pm PT.
Return/Exchange
Products may be returned for a full refund of the product purchase price plus applicable taxes within 30 days of receipt. Orders may be subject to a 20% restocking fee and all shipping and handling charges are the responsibility of the customer. All refunds will be refunded via the payment method the order was received.
Kensington recommends that you use a carrier that offers tracking for all returns and that you insure your package and declare the full value of the shipment so that you are protected if shipment is lost or damaged in transit. If you choose not to use these services, you are responsible for any loss or damage to the product during shipping. To ensure proper credit, packages should be returned with clearly marked with the RMA number and packing slip placed in the shipment prior to returning to Kensington. If you return product without an RMA number, your shipment will be refused and returned to you at your expense.
Defective Product
If you discover what you believe is a product defect for any Kensington product, please contact Customer Support at 1-800-243-2972. If your product does have a defect, your product is covered under the terms of your product's warranty. Please refer to the warranty information and other supporting documentation that came with your product.
Damaged Product
If you receive a damaged product, you must notify Kensington within 48 hours of delivery at 1-800-243-2972. Kensington will investigate the claim and notify the freight company of the damage. Please retain all packaging in the event that Kensington or the freight company needs to inspect it. These investigations may take several days but merchandise replacements will be processed as soon as possible.