Ergosoft™ Wrist Rest for Slim Keyboards - Gray
PRODUCT INFORMATION
Business Pricing
Delivery & return
Specs
Questions & Answers
Reviews
PRODUCT INFORMATION
Scientifically developed to prevent injury while optimizing comfort, Kensington's ErgoSoft Wrist Rest for Slim Keyboards features an ultra-soft exterior supported by gel cushioning. Combining unmatched softness with ergonomic science, the wrist rest is perfect for work and play. 


Ultra-soft feel with a premium exterior that is supported by gel-cushioned padding to provide unmatched quality and comfort
Ergonomist approved to provide optimal health and protection when used correctly through proper alignment, tailored dimensions, and a unique curved design
Professional-level design options provide functional and sophisticated low-profile elegance
Designed for keyboards with a front height less than 10mm
Non-Toxic Materials independently certified for safety and compliance
Pro-Comfort Support
The faux leather exterior is supported by a gel-cushioned interior to provide an unrivaled balance between comfortable softness and firm ergonomic support.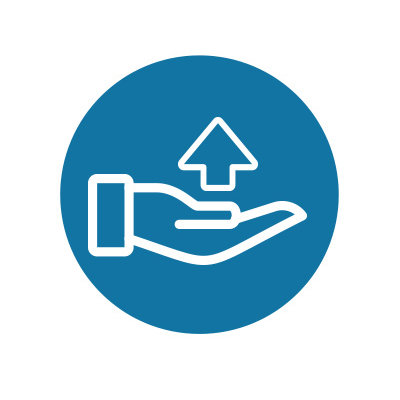 Ergonomist Approved
Designed with ergonomist input and approval to provide you with optimal health, comfort and protection through proper alignment, tailored dimensions, and a unique curved design, these wrist rests minimize the impact of repetitive strain on your hands. Combining unmatched softness and comfort with ergonomic science, they are perfect for work and play.
Contoured Shape
Fits the entire length of the keyboard and provides additional padding and support for thumb rest areas.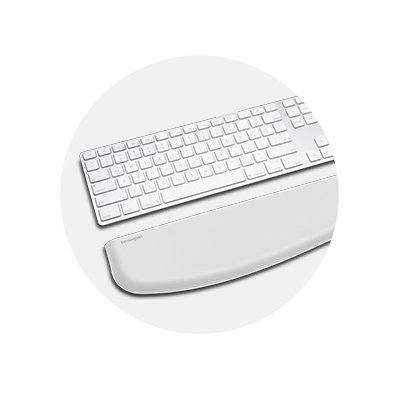 Professional-Level Design
Provides functional and sophisticated low-profile elegance with height and size versatility to accommodate a variety of needs, including mechanical, gaming, slim, ultra-thin and standard sized keyboards and mice. Non-skid backing keeps rests from slipping whether you are working or gaming. Seamless edges provide additional durability.
Easy-to-Clean Surface
Wipes clean with a damp cloth to keep your wrist rest looking and performing well after years of use.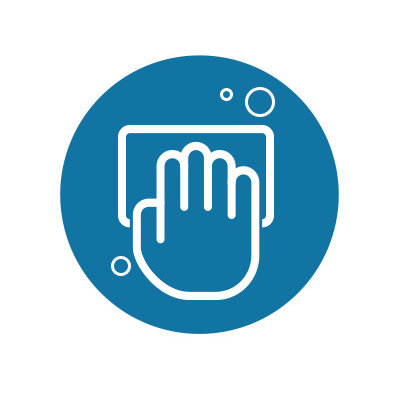 Non-Toxic Materials
Independently certified for safety and compliance.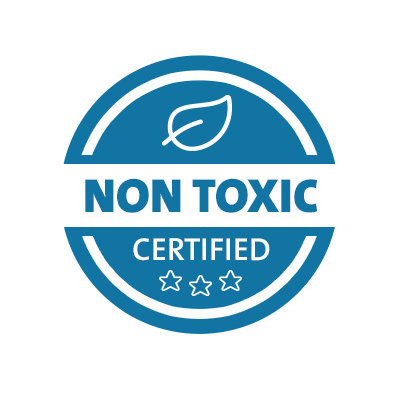 Business Pricing
Looking to place an order of 25 units or more for your organization? Simply fill out the form below, and someone on our team will be in contact shortly.

Delivery & return
If you are not satisfied with your Kensington purchase, please call 1-800-243-2972 within 30 days of receipt to obtain a Return Material Authorization (RMA) number and instructions. We're available to support you from Monday - Friday from 7:30am until 6:30pm PT.
Return/Exchange
Products may be returned for a full refund of the product purchase price plus applicable taxes within 30 days of receipt. Orders may be subject to a 20% restocking fee and all shipping and handling charges are the responsibility of the customer. All refunds will be refunded via the payment method the order was received.
Kensington recommends that you use a carrier that offers tracking for all returns and that you insure your package and declare the full value of the shipment so that you are protected if shipment is lost or damaged in transit. If you choose not to use these services, you are responsible for any loss or damage to the product during shipping. To ensure proper credit, packages should be returned with clearly marked with the RMA number and packing slip placed in the shipment prior to returning to Kensington. If you return product without an RMA number, your shipment will be refused and returned to you at your expense.
Defective Product
If you discover what you believe is a product defect for any Kensington product, please contact Customer Support at 1-800-243-2972. If your product does have a defect, your product is covered under the terms of your product's warranty. Please refer to the warranty information and other supporting documentation that came with your product.
Damaged Product
If you receive a damaged product, you must notify Kensington within 48 hours of delivery at 1-800-243-2972. Kensington will investigate the claim and notify the freight company of the damage. Please retain all packaging in the event that Kensington or the freight company needs to inspect it. These investigations may take several days but merchandise replacements will be processed as soon as possible.
Specs
Color
Gray
Packaging Depth
5.1 IN
Packaging Width
0.6 IN
Packaging Height
22.6 IN
Packaging Weight
1.1 LBS
Warranty
2 Years