MP Magnetic Privacy Screens for MacBook
PRODUCT INFORMATION
Business Pricing
Delivery & return
Specs
Questions & Answers
Reviews
PRODUCT INFORMATION
MP Series laptop privacy screens limit the field of vision to +/- 30 degrees so a person off to the side only sees a dark screen. They are easy to attach or remove with the innovative magnetic strip. The reversible privacy screens also use a low reflective coating to reduce glare, and they filter out harmful blue light by up to 22%.
Integrates seamlessly with your MacBook's screen by attaching to the magnets which already built in to the MacBook's frame
Stays seamlessly attached to the screen and can be closed with minimal gaps so your MacBook Pro or MacBook Air 2018 can still enter sleep mode
Limits viewing angle to +/- 30°, hiding personal or confidential information from anyone trying to look from the side
Reduces harmful blue light by up to 22%
Low reflective coating reduces glare and improves clarity
Reversible with matte and glossy viewing options
Protects the monitor screen from scratches and damage
Includes cleaning cloth and screen holder to keep your privacy screen clean and safe from scratches while not in use
Seamless Magnetic Integration
Integrates seamlessly with your MacBook's screen by conveniently attaching magnetically to the MacBook's frame. This avoids any potentially-damaging adhesives from being used and eliminates setup time and instructions.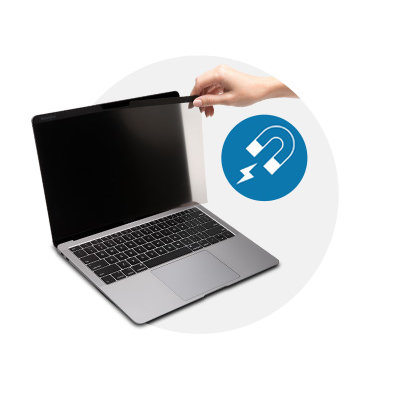 Sleep Mode Supported
When you close your MacBook with the MP13 Privacy Screen on, there will be a minimal gap that still allows your laptop to enter sleep mode.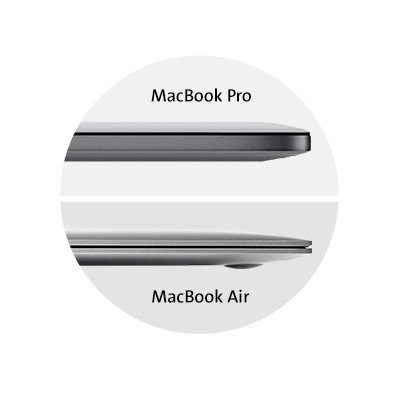 Limits Viewing Angle
Narrows the field of vision on the screen to +/- 30 degrees, helping you keep the information on your screen private, and reducing the chances of a visual data breach, which is important in the office or in a public setting.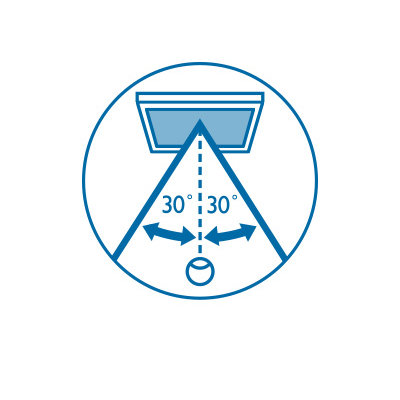 Blue Light Reduction
Filters out harmful rays by up to 22%, easing eye strain and reducing the chances of blue light interrupting natural sleep patterns.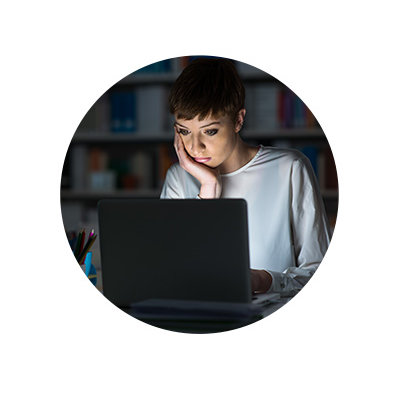 Low Reflective Coating
Reduces glare from outside light sources for improved viewing clarity.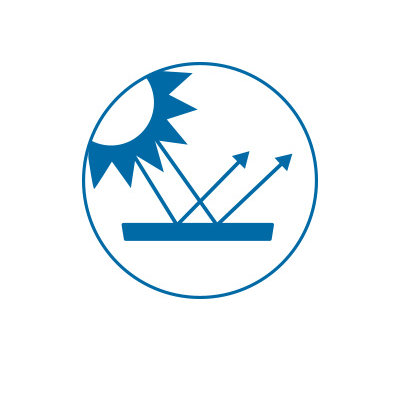 Reversible Viewing
One side has a matte finish to reduce glare and fingerprints. The other side is glossy and provides a clearer view of the laptop. Magnets make it easy to detach and reattach.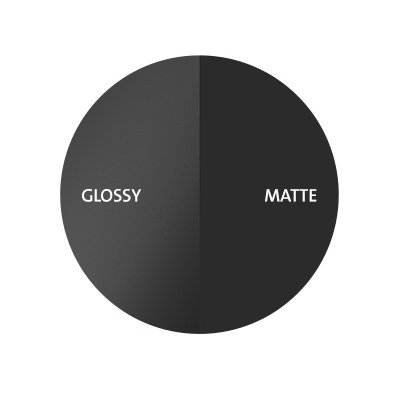 Business Pricing
Looking to place an order of 25 units or more for your organization? Simply fill out the form below, and someone on our team will be in contact shortly.

Delivery & return
If you are not satisfied with your Kensington purchase, please call 1-800-243-2972 within 30 days of receipt to obtain a Return Material Authorization (RMA) number and instructions. We're available to support you from Monday - Friday from 7:30am until 6:30pm PT.
Return/Exchange
Products may be returned for a full refund of the product purchase price plus applicable taxes within 30 days of receipt. Orders may be subject to a 20% restocking fee and all shipping and handling charges are the responsibility of the customer. All refunds will be refunded via the payment method the order was received.
Kensington recommends that you use a carrier that offers tracking for all returns and that you insure your package and declare the full value of the shipment so that you are protected if shipment is lost or damaged in transit. If you choose not to use these services, you are responsible for any loss or damage to the product during shipping. To ensure proper credit, packages should be returned with clearly marked with the RMA number and packing slip placed in the shipment prior to returning to Kensington. If you return product without an RMA number, your shipment will be refused and returned to you at your expense.
Defective Product
If you discover what you believe is a product defect for any Kensington product, please contact Customer Support at 1-800-243-2972. If your product does have a defect, your product is covered under the terms of your product's warranty. Please refer to the warranty information and other supporting documentation that came with your product.
Damaged Product
If you receive a damaged product, you must notify Kensington within 48 hours of delivery at 1-800-243-2972. Kensington will investigate the claim and notify the freight company of the damage. Please retain all packaging in the event that Kensington or the freight company needs to inspect it. These investigations may take several days but merchandise replacements will be processed as soon as possible.
Specs
TAA Compliant
Yes
Application Type
Magnetic direct attached
Device Type
Apple
Wide Screen
Yes
Reversible
Yes
Warranty
2 Years