StudioDock™ iPad Docking Station iPad Pro 12.9" (2018/2020/2021/2022)
PRODUCT INFORMATION
Business Pricing
Delivery & return
Questions & Answers
Reviews
PRODUCT INFORMATION
Get the most from your iPad Pro or iPad Air with StudioDock. The ideal iPad docking station that expands more than your desktop options — it expands your creativity. Magnetically attach and detach your USB-C iPad Pro 12.9" (2018/2020/2021/2022) to the elegantly designed StudioDock, and the possibilities are endless.
Best For: Creative professionals who want to get the most from their iPad Pro 12.9" (2018/2020/2021/2022)
Connection Technology: USB-C Alt Mode
Power Delivery: Yes, docking and charging via USB-C at 37.5W rapid-charging
Compatibility: iPad Pro 12.9" (2018/2020/2021/2022)
# of Monitors Supported: 1
Video Ports: 1 x HDMI 2.0
Maximum Resolution Supported: 3840 x 2160 @ 60Hz
Plug & Play: Yes. No drivers or downloads necessary.
System Requirements: iPad Pro 12.9" (2018/2020/2021/2022) 
Warranty: 3 Years
Limit 1 per customer
Unleash Creative Possibilities
Magnetically attach and detach your USB-C iPad Pro 12.9" (2018/2020/2021/2021), to the elegantly designed StudioDock in portrait or landscape mode for a powerful desktop experience. No drivers required.
Apple Ecosystem Charging
In addition to rapid charging of your iPad (USB-C at 37.5W — 108% faster than the Apple charger), includes Qi wireless iPhone (up to 7.5W) and AirPod charging (up to 5W), as well as optional charging for Apple Watch up to 5W (K34032WW, sold separately).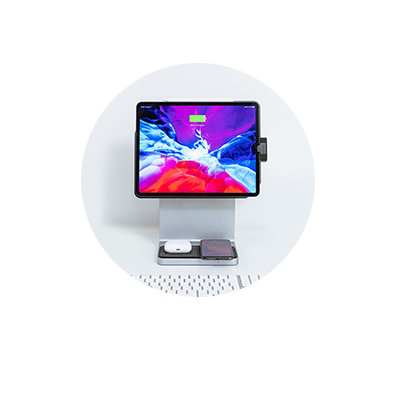 Seeing is Believing
Take your video beyond your iPad with support for single 4K HDMI 2.0 video. Great for applications such as iMovie, Keynote, Netflix, and more.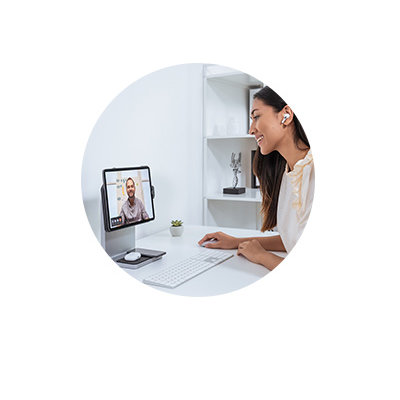 Speed Read
With the latest SD card reader (UHS-II SD 4.0), you can quickly access all of your photography; no need for adapters or dongles.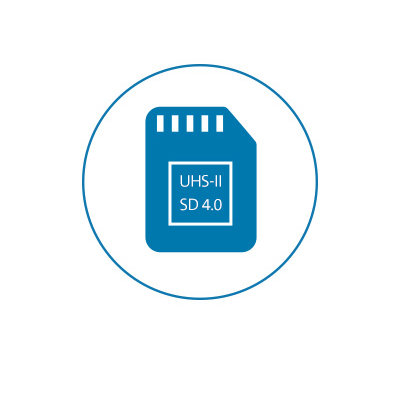 Room for Expansion
Connect all your devices with four USB ports (1 USB-C port that supports 5V/3A & 9V/2A charging, and 3 USB 3.0 ports), one 3.5mm audio jack, and a Gigabit Ethernet jack.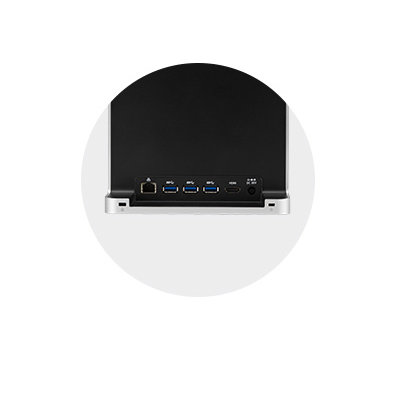 Industry-Leading Quality, Warranty, and Support
Built with quality in mind, we stand behind StudioDock with a dedicated support team and a three-year warranty.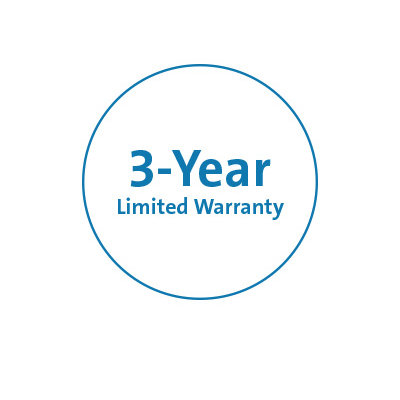 Business Pricing
Looking to place an order of 25 units or more for your organization? Simply fill out the form below, and someone on our team will be in contact shortly.

Delivery & return
If you are not satisfied with your Kensington purchase, please call 1-800-243-2972 within 30 days of receipt to obtain a Return Material Authorization (RMA) number and instructions. We're available to support you from Monday - Friday from 7:30am until 6:30pm PT.
Return/Exchange
Products may be returned for a full refund of the product purchase price plus applicable taxes within 30 days of receipt. Orders may be subject to a 20% restocking fee and all shipping and handling charges are the responsibility of the customer. All refunds will be refunded via the payment method the order was received.
Kensington recommends that you use a carrier that offers tracking for all returns and that you insure your package and declare the full value of the shipment so that you are protected if shipment is lost or damaged in transit. If you choose not to use these services, you are responsible for any loss or damage to the product during shipping. To ensure proper credit, packages should be returned with clearly marked with the RMA number and packing slip placed in the shipment prior to returning to Kensington. If you return product without an RMA number, your shipment will be refused and returned to you at your expense.
Defective Product
If you discover what you believe is a product defect for any Kensington product, please contact Customer Support at 1-800-243-2972. If your product does have a defect, your product is covered under the terms of your product's warranty. Please refer to the warranty information and other supporting documentation that came with your product.
Damaged Product
If you receive a damaged product, you must notify Kensington within 48 hours of delivery at 1-800-243-2972. Kensington will investigate the claim and notify the freight company of the damage. Please retain all packaging in the event that Kensington or the freight company needs to inspect it. These investigations may take several days but merchandise replacements will be processed as soon as possible.