SD4780P USB-C & USB 3.0 10Gbps Dual 4K Hybrid Docking Station w/100W PD
PRODUCT INFORMATION
Business Pricing
Delivery & return
Specs
Questions & Answers
Reviews
PRODUCT INFORMATION
The SD4780P USB-C & USB 3.0 10Gbps Dual 4K Hybrid Docking Station w/ 100W Power Delivery - DP++ & HDMI - Win/Mac/Chrome is the ultimate hybrid docking solution for Ultra High Definition Dual 4K @ 60Hz video. Features include the ability to select between HDMI 2.0 and DP++ 1.2, with four video ports in all (no need for cumbersome adapters); six USB ports; 100W of power delivery (perfect for the newer MacBook Pro); a 1m (3.28 feet) USB-C to USB-C cable with USB 3.0 adapter (for USB-A devices that require power delivery, see our optional power splitter K38310); Thunderbolt 3 compatibility; optional Kensington DockWorks™ software, for the best connection, performance, and security from your Kensington dock; and a three-year warranty. VESA compatible.
FEATURES & BENEFITS
Best For: USB-C or USB 3.0 Laptops & Ultrabooks and Monitors that support up to 4K
Connection Technology: USB-C or USB 3.0 (DisplayLink)
Power Delivery: Supports USB-C PD 3.0 (100W of laptop charging)
Compatibility: Windows 7 or above, macOS 10.14 or above, Chrome OS 44 or above
# of Monitors Supported: 2
Video Ports: 2 x HDMI v2.0 and 2 x DisplayPort 1.2++
Apple M1 – Our Hybrid USB-C DisplayLink docking stations are a great alternative if you are looking for multi-monitor support on your M1 MacBook
Dual 4K Video Output (HDMI 2.0 and DP++ 1.2 @ 60Hz)
Delivers Ultra High Definition (4096 x 2160) images. Four video ports allow users the ability to select between HDMI 2.0 and DP++ 1.2 without the need for cumbersome adapters.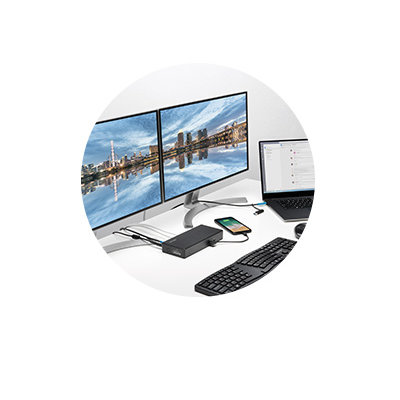 Universal Hybrid Docking
The SD4780P connects to any USB-C or USB-A laptop, is Thunderbolt 3 compatible, and supports Windows, Mac, and Chrome operating systems.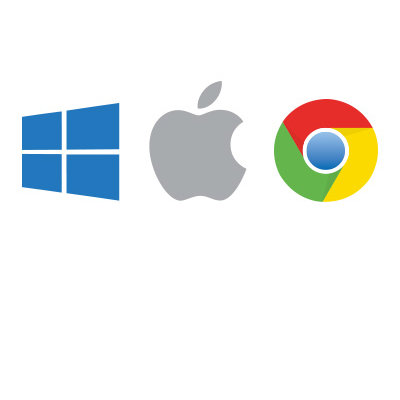 100W Power Delivery
Ideal for devices that require higher power, such as the newer MacBook Pro. For USB-A laptops requiring power delivery, see our optional 60W Power Splitter (K38310).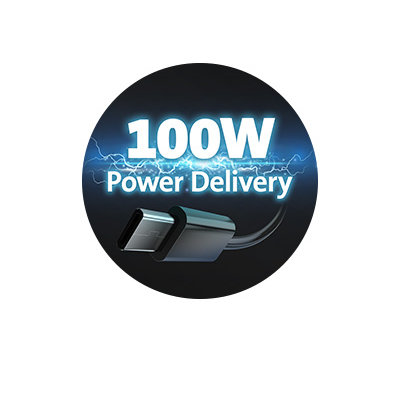 Six USB Ports (USB-A and USB-C)
Two-layer hub delivers speeds up to 10Gbps. Front: 1x USB-C 3.2 Gen2 up to 5V/3A and 1x USB-A 3.2 Gen2 up to 5V/2.4A; Back: 4x USB-A 3.2 Gen1 up to 5V/0.9A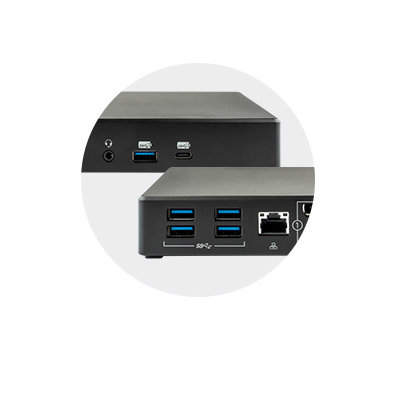 Free Kensington DockWorks™ Software
Enables the best connection, performance, and security from your Kensington dock.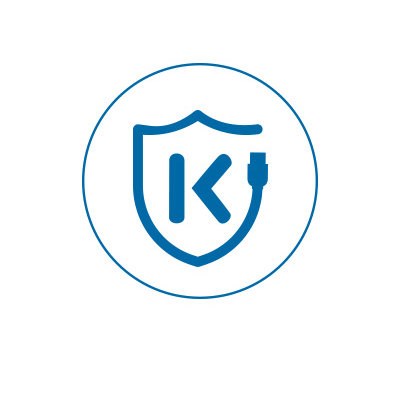 Three-Year Warranty
Rest assured knowing you're covered by Kensington.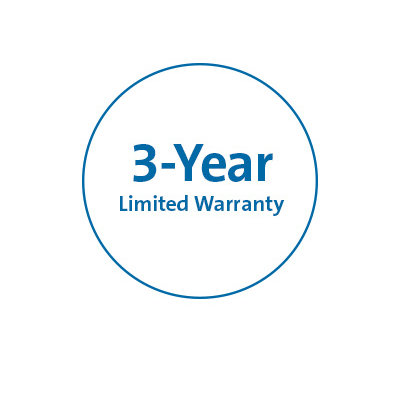 Zero Footprint Mounting Option
Adjustable clamp easily attaches to a desktop edge, cubicle wall, monitor arm, or other surface for maximum mounting flexibility (K34050, sold separately).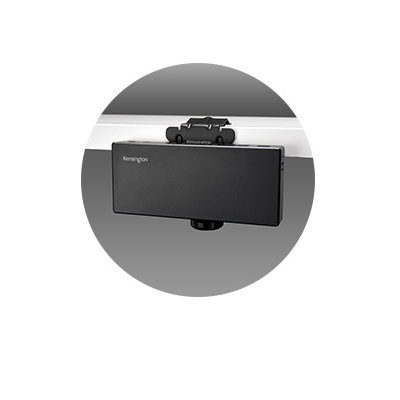 Business Pricing
Looking to place an order of 25 units or more for your organization? Simply fill out the form below, and someone on our team will be in contact shortly.

Delivery & return
If you are not satisfied with your Kensington purchase, please call 1-800-243-2972 within 30 days of receipt to obtain a Return Material Authorization (RMA) number and instructions. We're available to support you from Monday - Friday from 7:30am until 6:30pm PT.
Return/Exchange
Products may be returned for a full refund of the product purchase price plus applicable taxes within 30 days of receipt. Orders may be subject to a 20% restocking fee and all shipping and handling charges are the responsibility of the customer. All refunds will be refunded via the payment method the order was received.
Kensington recommends that you use a carrier that offers tracking for all returns and that you insure your package and declare the full value of the shipment so that you are protected if shipment is lost or damaged in transit. If you choose not to use these services, you are responsible for any loss or damage to the product during shipping. To ensure proper credit, packages should be returned with clearly marked with the RMA number and packing slip placed in the shipment prior to returning to Kensington. If you return product without an RMA number, your shipment will be refused and returned to you at your expense.
Defective Product
If you discover what you believe is a product defect for any Kensington product, please contact Customer Support at 1-800-243-2972. If your product does have a defect, your product is covered under the terms of your product's warranty. Please refer to the warranty information and other supporting documentation that came with your product.
Damaged Product
If you receive a damaged product, you must notify Kensington within 48 hours of delivery at 1-800-243-2972. Kensington will investigate the claim and notify the freight company of the damage. Please retain all packaging in the event that Kensington or the freight company needs to inspect it. These investigations may take several days but merchandise replacements will be processed as soon as possible.
Specs
Connection Technology
USB-C or USB 3.0 (DisplayLink)
Driverless
No
Additional Screen Outputs
2
Video Ports
DisplayPort++, HDMI
Maximum Resolution
4K
Power Delivery
100W
Operating System(s)
Chrome OS, macOS, Windows
Number of USB Ports
6
USB Fast Charging
Yes
Docking Station Family
The Task Master
DockWorks
Yes
Best For
USB-C or USB 3.0 Laptops & Ultrabooks and Monitors that support up to 4K
Compatibility
Windows 7 or above, macOS 10.14 or above, Chrome OS 44 or above
USB-A Ports
5x: (1) USB 3.1 Gen2 (front) with 5V/2.4A fast-charging & (4) USB 3.1 Gen1 (back) supporting 5V/0.9A
USB-C Ports
1x USB 3.1 Gen2 (front) with 5V/3A
Audio
1 x 3.5mm Combo Microphone & Headphone Port (front)
Data Transfer Speeds
Supports up to 10Gbps data transfer speed
Ethernet Speed (Mbps)
1000, 100, 10
Maximum Resolution Supported
Single or Dual Monitors: 4096 x 2160 @ 60Hz
Mounting Option
Maximize desktop space and reduce desktop cable clutter via our optional Docking Station Mounting Bracket (K34050WW)
Warranty
3 Years
Plug & Play
DisplayLink driver installation required
Security Slot Compatibility
Kensington Nano Security Slot, Kensington Security Slot
System Requirements
USB-C host device must support Power Delivery. Power Delivery is not supported on USB 3.0 host devices without the use of the optional 60W power splitter (K38310NA)
USB-C Power Delivery
Supports USB-C PD 3.0 (100W of laptop charging)
Video Output
2 x DisplayPort 1.2++, 2 x HDMI v2.0
4K Support
Yes
Packaging Width
9.25in (235mm)
Packaging Length
5.86in (149mm)
Packaging Height
3.58in (91mm)
Packaging Weight
3.07lbs (1.396kg)